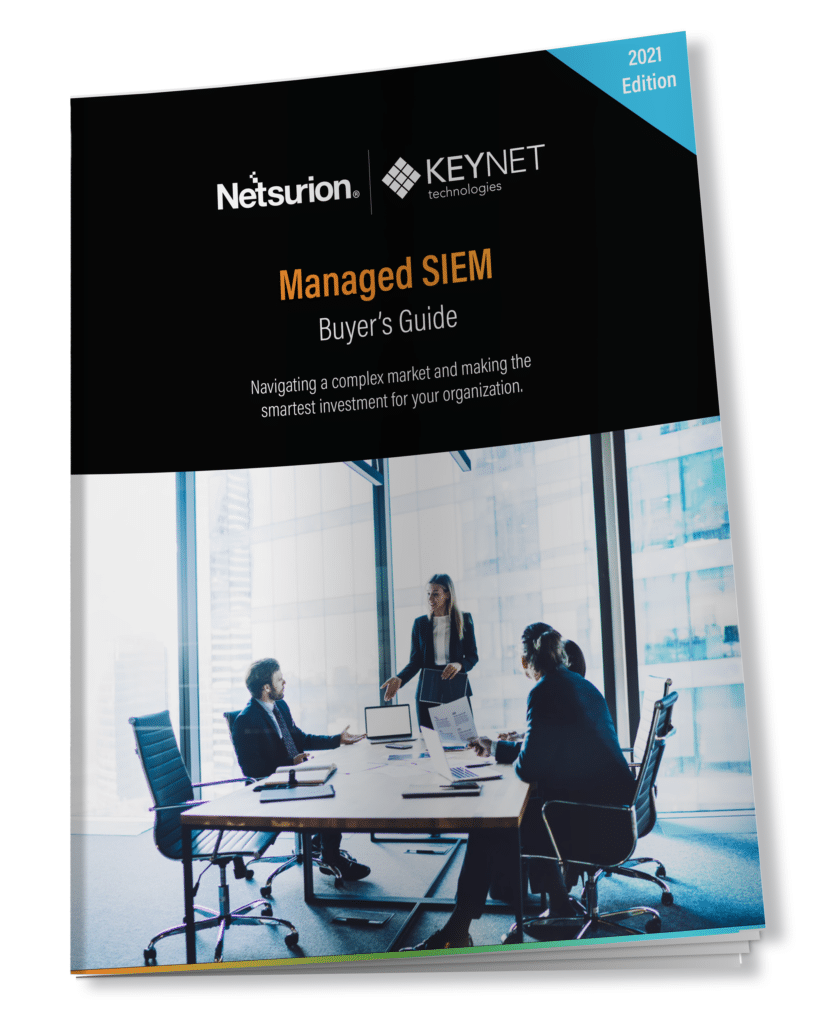 Download your Buyer's Guide here:
An expanding attack surface across on-premises and cloud assets and aggressive adversaries has led more small and midsize businesses to turn to a tech partner to help manage Security information & Event Management (SIEM) and mitigate cyber risk.
But the managed cybersecurity market is both complex and ambiguous. It can be challenging to evaluate which solution will best suit your unique needs, budget, and resource requirements. This guide provides a helpful framework to navigate the right path to continuous protection.
Learn about:
Leadership involvement in cybersecurity
Core capabilities of Co-Managed SIEM
Operationalizing SIEM with Technology, Processes, and People
How to evaluate and improve your cybersecurity maturity